Window finish profile Membrano
Window finish profile Membrano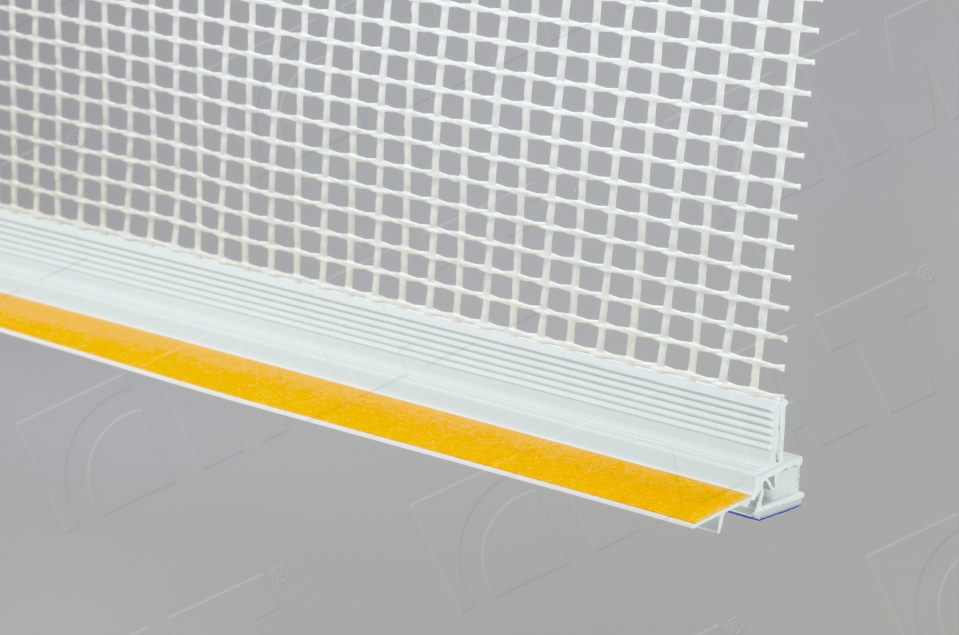 Window finish profile Membrano
Window finish profile for multi-directional expanding joint between the ETICS insulation system and the window or door frame.
elimination of cracks between the window frame and the plaster
reduced penetration of cold
attachment of protective sheeting to the adhesive part of the profile for protecting the windows from getting dirty or being scratched during construction work
Material             PVC, PE foam tape, glass fibre mesh
---
Ordering No.
Dimension
Length
 Packing
 
(mm)
(m)
box (m)
palette (m)
AN/07 white
10, wgm
2,6
78
2 574
AN/07.1 grey
10, wgm
2,6
78
2 574
Recommendation:
     In order to assure firm adhesion the base material must be level, dry and all adhering dirt, dust and grease must be removed. Use scissors intended for working with plastic profiles to shorten the profile to the required length. Corner joints can be created by cutting at an angle of 45° or by butting.
     Remove the cover sheet from the foam tape and carefully glue the profile to the cleaned frame. The adhesive achieves maximum joint strength after approx. 24 hours. Apply the render to the insulation using a blade, press the fibreglass mesh on the profile in, level and smooth the expressed material using a stainless steel smoother. To reinforce diagonally we recommend that you reinforce the inner corners of the wall and above the window head using bands of fibreglass mesh. After the material has hardened remove the cover paper from the part of the profile that will be broken off and attach the protective sheet to it, which you should not stretch too much. Sheet thickness max. 0.2 mm.
     Be careful of strong wind and gusts, pressure on the sheet may cause damage to the profile. After the plaster has hardened, cut the protective sheet and carefully remove the part of the profile that is to be broken off.
     The installation work must be performed within a temperature range of between +5°C to +40°C. The profiles for a max opening size of 10 m2 and a max frame length of 5 m, for versions with built-in windows flush with the original wall.