PVC profile for connecting to window MINI 9 with mesh
PVC profile for connecting to window MINI 9 with mesh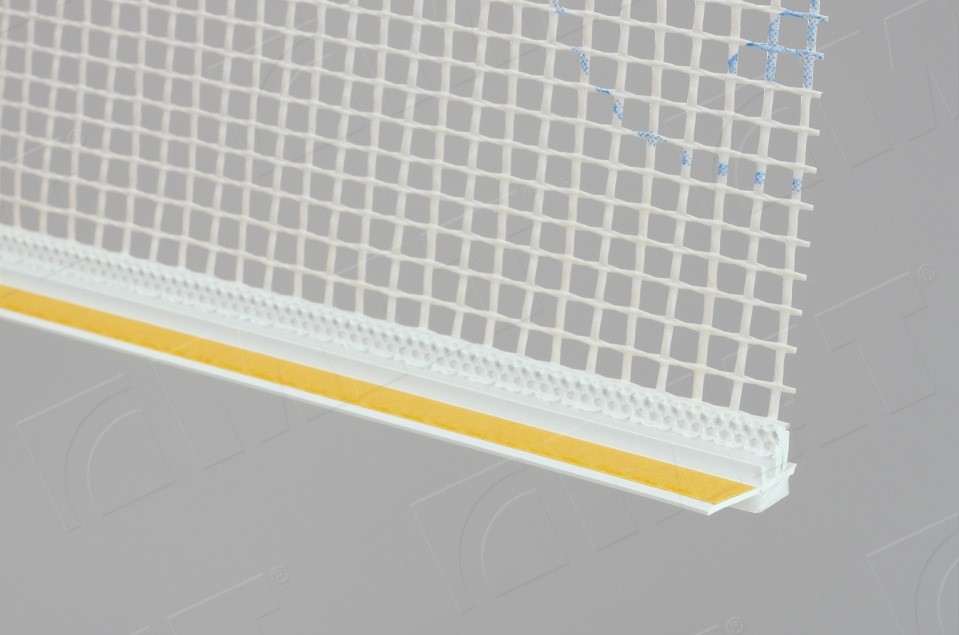 PVC profile for connecting to window MINI 9 with mesh
PVC profile for a perfect finishing and connection of a plaster with window frames (for external thermal insulation - EIFS).
"U" groove must be filled with a basic plaster and facada render in whole of its width
the corner connection may be solved by cutting to a bevel or by using of the corner connecting
plaster thickness is given by the window profile size
in principle, these profiles are used only for thermal insulation purposes
window corner profile – with a seal and fiberglass mesh
Material             PVC, PE foam tape, glass fibre mesh
---
Ordering No.
Dimension
Length
 Packing
 
(mm)
(m)
box  (m)
palette (m)
A/10
9
2,4
72
3 168
A/10.10
9
2,4
48
2 496
How to work with the window profile?