Movement bead co-extruded E type
Movement bead co-extruded E type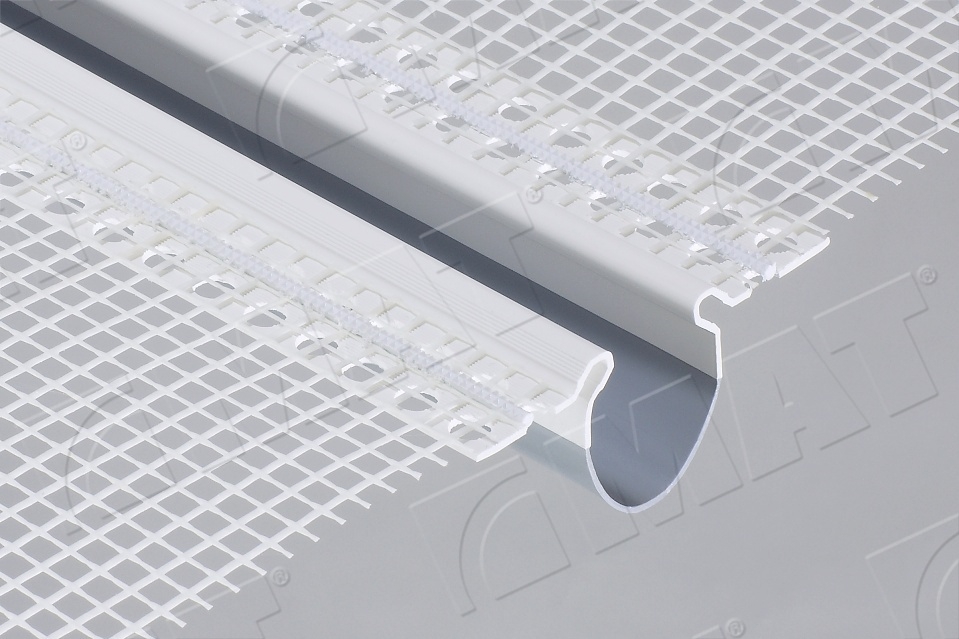 Movement bead co-extruded E type
The profile for moving joints.
PVC expansion joint with co-extrusion
protection againts cracking arisen due to insulation material tension
the permanent joint sealing, resistant againts outer atmosphere
a universal profile size
perform the cutting with special profile scissors
dilatation profiles with fiberglass mesh
Material             PVC, soft PVC, glass fibre mesh
---
Ordering No.
Dimension
Length
Packing
 
(mm)
(m)
box (m)
palette (m)
D/12
40, wgm100x100
2,0
50*
1 500
D/12.1
40, wgm 100x100
2,5
62,5*
1 875
wgm = glass fibre mesh
* bag with joints is part of the packing
How to prevent cracks in the facade?