Dripnose bead PVC with mesh
Dripnose bead PVC with mesh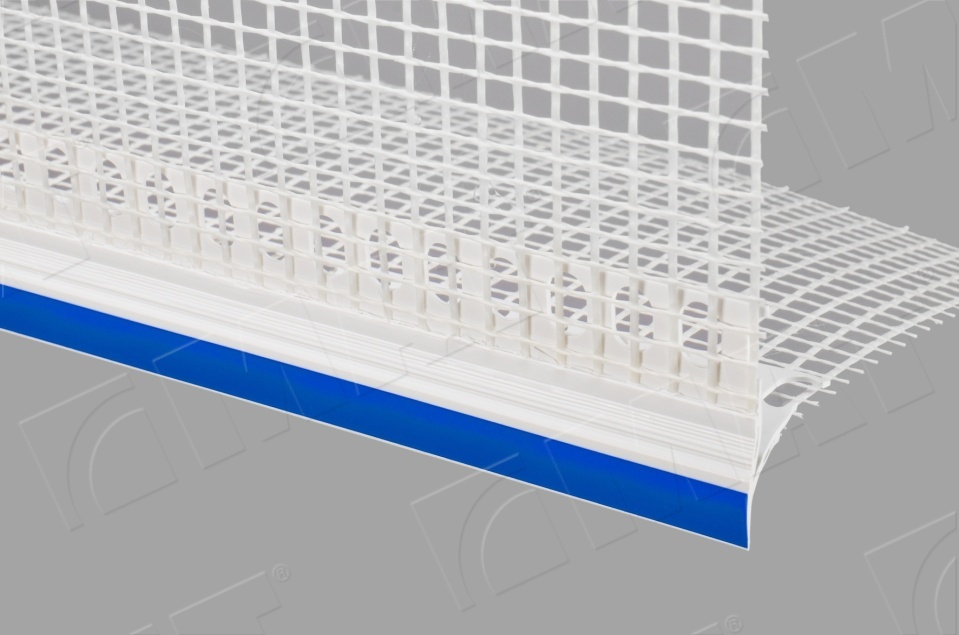 Dripnose bead PVC with mesh
Utilization with outer plasters, for a prevention of water under-flowing (e.g. window or door ceiling, etc.).
provided with protective removable tape on the visible edge
an edge protection, from a mechanical damage
the drip profile surface can be easily re-painted by a facade paint
the admitted edge has to be clean, without plaster
corner bead, dripnose for use in mortar - with fiberglass mesh
used to protect the edges and allow drainage of water from the surgace and bottom edges, or for preventing penetration of moisture into the layers of the facade
Material             PVC, glass fibre mesh
---
Ordering No.
Dimension
Length
Packing
 
(mm)
(m)
box (m)
palette (m)
D/05
18x18, wgm 100x100
2,5
62,5
2 250
D/05.1
18x18, wgm 100x100
2,0
50
2 100
wgm = glass fibre mesh
How to prevent flowing of water under the plaster?