News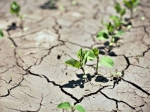 Your garden needs our help!

19.07.2017
Anyone interested in how dry it is and is going to be over the next few days can find the information they need at  www.intersucho.cz.
After this year's frosts, crops are now being decimated by drought, for a change. Drought is the bane of Czech farmers and orchard keepers, as well as small fruit and vegetable growers. Experts claim that any grower who does not have irrigation will wish they had.
Plants grow best with soft water, meaning rainwater or water from a river, stream or pond. What to water with? Use our flexible plastic garden hoses. You can choose from green opaque hoses (these are more resistant to the build-up of algae) or transparent (these are clear and transparent green), in sizes from 5/16" to 1" (lightened up to size 5/4"), coiled in lengths ranging from 10 to 50 m.
If you're unsure about anything, we'll be happy to advise you – just send an email to info@mateiciuc.cz or contact our company shop in Odry directly from Monday to Friday, 6 a.m. to 2 p.m., where you can also purchase the hose of your choice.
Contact
MATEICIUC a.s. - VAT: CZ60792825; written in the CR at the Regional Court in Ostrava, odd. B 987 Entry
News