News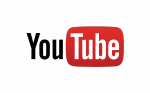 YouTube channel MATEICIUC Inc.

05.10.2015
Are you building or renovating, but you're not entirely sure whether you do it correctly?
Visit our YouTube channel featuring a video on how to work with profiles for gypsum board, insulation and plastering.
With particular product (profiles - beads) you can find a link to the video.
Contact
MATEICIUC a.s. - VAT: CZ60792825; written in the CR at the Regional Court in Ostrava, odd. B 987 Entry
News