News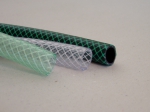 The spring season is already underway!

18.05.2015
Try hoses from our production: 5/4" ROSA, MAT - light.
We have for you hoses light - ROSA, MAT. We offer them in sizes 1/2", 3/4", 1" and 5/4" in length 25 and 50 m.
The biggest advantage of our PVC hoses is pressure resistance, long durability and dimensional stability.
Contact
MATEICIUC a.s. - VAT: CZ60792825; written in the CR at the Regional Court in Ostrava, odd. B 987 Entry
News